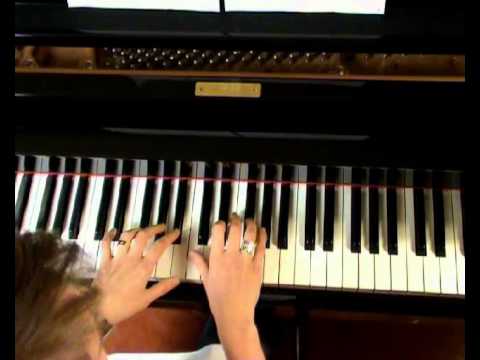 Has de tenir el Javascript activat i l'última versió del Flash player per poder veure aquest vídeo
Nota de Beautiful [PIANO]:
En el vídeo quan parla de la ma dreta es refereix a la esquerra i viceversa; igual que el Rafa.

Albert.


Hola, que tal!!!!!Aquí teniu la pàgina on trobareu la partitura per a piano de Beautiful:
http://www.words3music.ph/sheets-pop1.html

I també us poso els acords per guitarra que algú va demanar:

Intro: Eb Ebsus4 Eb7 Eb7sus4 Cm G#m C#7 x2

Verse: Eb Ebsus4 Eb7
Every day, is so wonderful

Eb7sus4 Cm G#m C#7
And suddenly, it´s hard to breathe

Eb Ebsus4 Eb7
Now and then, I get insecure

Eb7sus4 Cm G#m C#7
From all the pain, I´m so ashamed

G# Fm
I am beautiful, no matter what they say
Eb Eb7 Cm
Words can´t bring me down
G# Fm
I am beautiful, in every single way
Eb Eb7 Cm
Yes words can´t bring me down, oh no
Fm
So don´t you bring me down, today


Vinga a practicar!!!!Deuuuuuu
Expandir
Contraure
Aquest vídeo és treball propi del professor i representa la seva interpretació personal de la cançó. El material contingut en aquesta pàgina és exclusiu per a ús privat, de manera que es prohibeix la seva reproducció o retransmissió, així com el seu ús per a fins comercials.